About Us
Statement of Purpose
New Horizons Daycare is dedicated in providing an atmosphere that promotes Christian values along with high quality early education for families from all backgrounds.  Our philosophy is focused on Kingdom based children that will grow up in an environment that promotes leadership. New Horizons Daycare takes pride in their trained care givers, safeguards, and strategically designed learning environment that inspire, and support development conditions, resulting in long term benefits within children ages 15 month to 5 years old, their families and our community.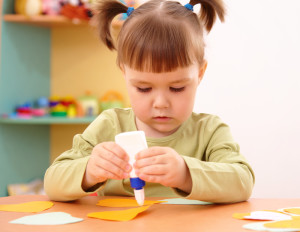 Goals and Objectives
Our goal is to work in partnership with parents in supporting a child's emotional, social, physical, and intellectual growth by connecting each child with passion for God's design for them. Parents will be assured of a safe, affordable, and nurturing childcare. Our environment will foster biblical foundational truths that will promote self-expression, social growth and development. We will guide children through positive discipline, reflective listening, logical consequences, and peaceful alternatives to make responsible decisions. Our program will offer a variety of developmentally appropriate creative, physical, and intellectual activities, maintaining a balance of quiet, active, and self-directed time. New Horizons Daycare, Inc. is committed to transforming our generations by lifting up children that are bold about their faith and their relationship with God
.